Sith-Phort has three bedrooms and sleeps five. Our beautiful Harris Tweed curtains in the main bedrooms block out the light during the long summer days to ensure a good night's sleep and keep the rooms nice and cosy in winter. Panel heaters provide additional warmth in cold weather. Draw back the curtains in the morning and enjoy spectacular views on to the surrounding hills.
A spacious double room with king-size bed
With a generous birch frame king-size bed, our double bedroom offers comfortable and spacious sleeping accommodation for a couple. A dressing table incorporating a chest of drawers and a gentleman's wardrobe supply ample storage space for holiday clothes, and a small writing desk offers a convenient work station.
A cosy billet with twin beds
With restored vintage beds from renowned British bed manufacturer Vono, our twin bedroom offers cosy and comfortable sleeping accommodation for two friends or children to share. A built-in wardrobe and vintage oak cupboard supply ample storage for holiday clothes, and restored bedside cabinets provide space for books and toiletries and individual reading lights.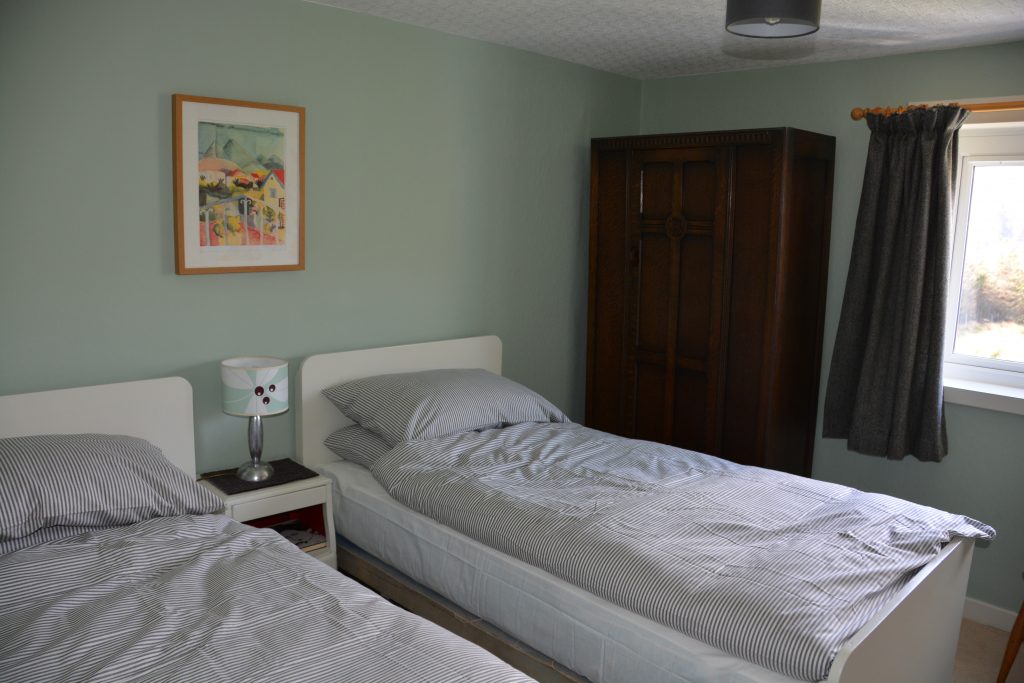 A small, comfortable single room
Our single room offers comfortable sleeping accommodation for a single guest or child. A space-saving Walker & Evans single bed makes the most of the available space, and an ingenious gentleman's wardrobe supplies ample storage for holiday clothes. A bookcase packed with reading material doubles up as a bedside cabinet with reading light.