A distinctive way of life
The Isles of Harris and Lewis have been inhabited for thousands of years and are steeped in history. The Neolithic standing stones at Callanish and the Iron Age broch at Carloway are among the most impressive prehistoric sites in Scotland, while St Clement's Church at Rodel in south Harris is described as 'the grandest mediaeval building in the Western Isles'.
You can find out more about the history and distinctive Gaelic culture of the Outer Hebrides at the recently opened Museum nan Eilean at Lews Castle in Stornoway. There you can also view some of famous the Lewis chessmen – one of Scotland's best known archaeological finds. These 12th century chess pieces carved from Walrus ivory were found at Uig in 1831 but until the museum opened in March 2017 could only be seen in London and Edinburgh.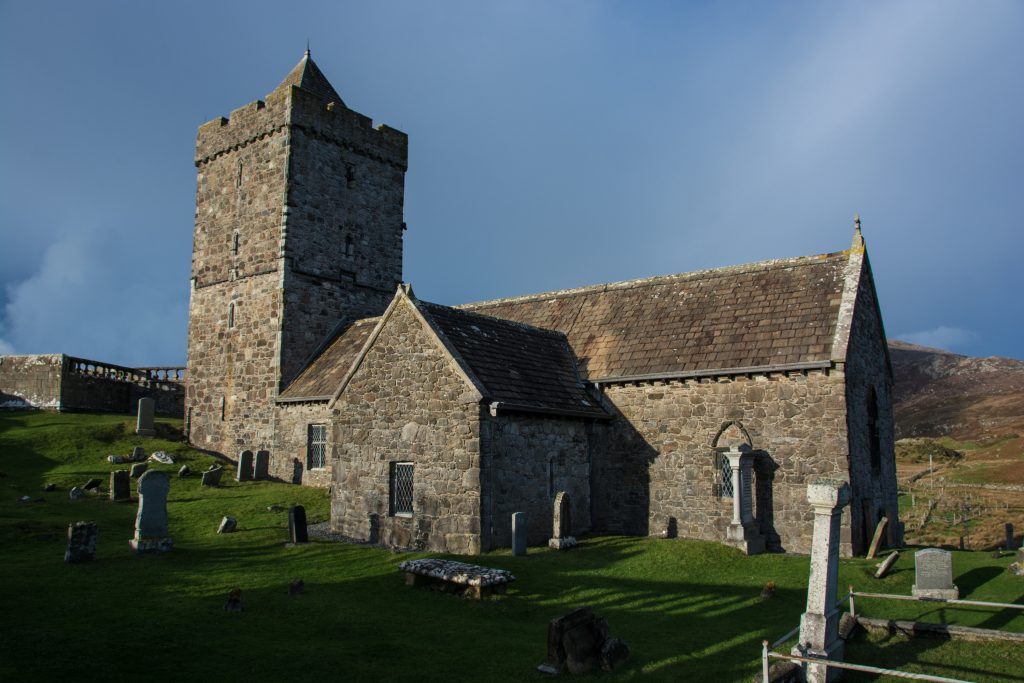 The history and way of life of Harris and Lewis's crofting communities is explored at sites such as the Black House, Arnol and Gearrannan Black House Village. You can see evidence of contemporary crofting all around you too in the peat stacks that dot the moor, the sheep that graze the hills and the loom sheds where Harris Tweed is still woven. In Rhenigidale we are fortunate to have a flock of native Hebridean sheep.
Contemporary Gaelic and international culture is celebrated at An Lanntair arts centre in Stornoway. Festivals such a Heb Celt, which takes place annually in Stornoway, provide a chance to celebrate a culture that was for long oppressed but refused to succumb. If you'd like to find out more about the islands' Gaelic culture, we recommend taking a tour with Magaidh Smith.
There are many fine artists working on the Hebrides and a number of galleries exhibiting their and others' work. We particularly recommend the Mission House Studio in Finsbay, Morven Gallery in Barvas on Lewis and – for textiles – the Urgha Loom Shed.